Book Signing · Mike Jordan's The Freedom Song
Posted in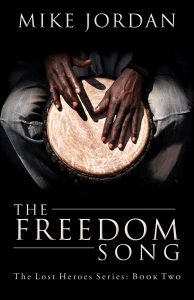 Join us at the Lakeport Plantation for a book signing with Mike Jordan. Jordan's The Freedom Song is an epic historical novel set at the Lakeport Plantation in the 1850s.
The Freedom Song is the second novel in the five-book Lost Heroes Series. The novels have their roots in the author's Ozark family stories. The tale winds through the hills of Tennessee, the Arkansas Ozarks, the Lakeport Plantation in Arkansas Delta, and to the California Gold Rush.
Saturday, March 4, 2017
Noon – 2 p.m.
Lakeport Plantation
601 Hwy 142
Lake Village, AR 71653
Noon – 12:30 p.m. — Presentation by author Mike Jordan
12:30 – 2:00 p.m. — Jordan will sign your book
Cash or check only:
The Freedom Song • $18.00 each + tax (2nd in Lost Heroes Series)
Crockett's Coin • $23.00 each + tax (1st in Lost Heroes Series)
Your Heart of Gold • $10.00 each + tax (Lovequest Series)
If you plan to buy a book, please call to reserve a copy, 870.265.6031
The Lakeport Plantation is located at 601 Hwy 142, Lake Village, Arkansas. For more information call 870.265.6031 or visit https://lakeport.astate.edu.