Lakeport Legacies — March 19, 2015 — The archaeology of health and healing at Hollywood Plantation
Lakeport Legacies:
Doc Hollywood: The Archaeology of Health and Healing at Hollywood Plantation
presented by
Dr. Jodi A. Barnes, Arkansas Archeological Survey
Thursday, March 19, 2015
Refreshments & Conversation @ 5:30 pm
Program @ 6:00 pm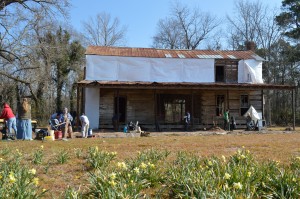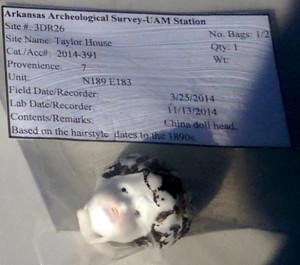 The Taylor House or Hollywood Plantation (now a UAM Heritage Property) was built in the 1840s as a second residence for Dr. John M. Taylor and his wife. Dr. Taylor received his medical certificate in 1841. A number of medicine bottles were recovered from the 1880s ell kitchen, yet it has been noted that Dr. Taylor never practiced medicine. In this presentation Dr. Barnes will consider whether archeological research can provide evidence of Dr. Taylor's medical practice or insight into health and healing in southeast Arkansas more generally.
Please RSVP to this FREE Event
870.265.6031
Lakeport Legacies (LL) meets in the Dining Room of the Lakeport Plantation house. LL, held on one of the last Thursdays of the month at the Lakeport Plantation, features a history topic from the Delta. For more information, call 870.265.6031.