Lake Village Postcard shows Lakeshore homes ca 1950
We recently added this ca 1950 postcard to our collection at Lakeport. The mid-century scene clearly shows two homes along Lakeshore Drive.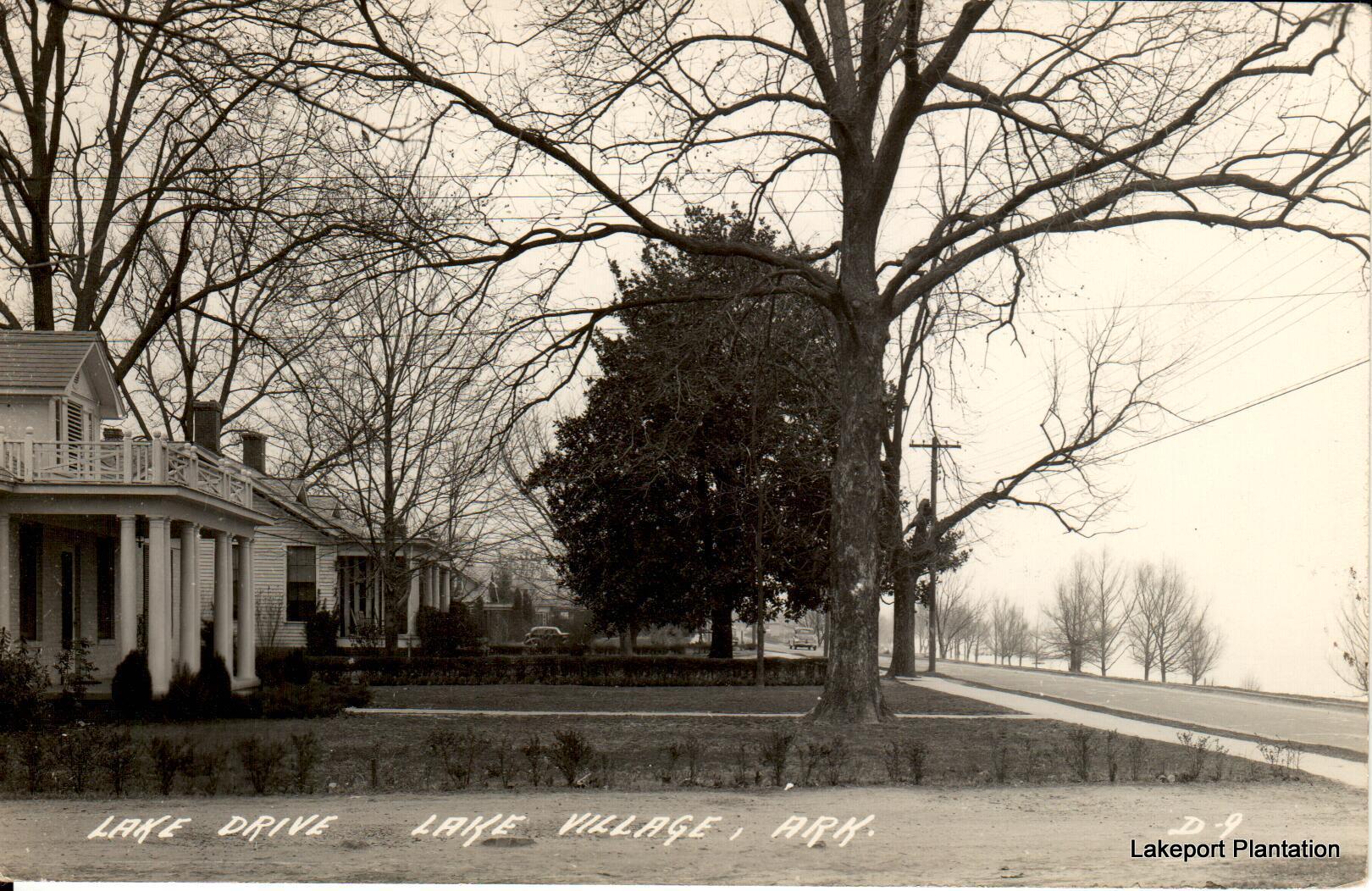 Looking closely, I believe I have identified both houses on South Lakeshore Dr., just south of downtown. The second home in the image is commonly called, the Reynolds House. "Lakeside," as its owner officially christened it, was built for General D. H. Reynolds in the 1870s by Nelson Bunker. The home was significantly remodeled in the 1890s.
The first house (unnamed as far as I know) is also still standing, although modified a bit. The home is identifiable by the four sets of columns along the front porch.  Today the house has a brick exterior and the lattice work along the roof is gone; the dormer, now a window rather than a vent, is still a distinguishing feature for the early twentieth-century home.
The home was likely built in the first decade of the twentieth-century and appears on the 1912 Sanborn Fire Insurance map for Lake Village. D. H. Reynolds' death in 1902 and the subsequent growth in Lake Village initiated new construction around the Lakeside homeplace. Sanborn Maps label the area, "Mrs. Reynolds Second Addition"
Updated November 22, 2016