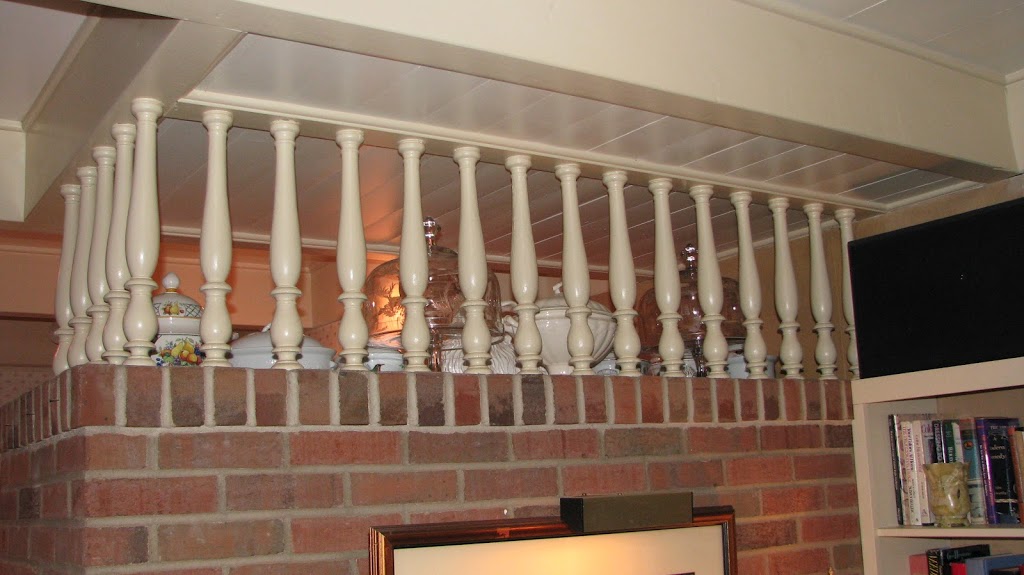 Gifts of 2012
The Season of giving is the perfect time to reflect on the gifts Lakeport has received in 2012.
In April Lakeport received nineteen of the original balusters that had been removed and placed in Helen Epstein Kantor's Greenville home ca 1950. Read more about the balusters in the post:  Balusters Return to Lakeport!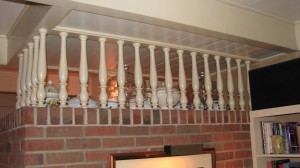 Balusters in Kantor house, 2008
In June Richard M. Johnson, brought Lakeport a number of goodies for a long-term loan. We received several books; Two books, from the 1830s, belonged to Richard's great-grandfather Lycurgus L. Johnson; the remainder of the books belonged to Richard's grandfather, Dr. Victor M. Johnson and included medical texts, a bee keeping manual, and literary volumes. Richard also brought Lakeport his grandmother Martha Johnson's beaten biscuit maker, his grandfather's bee foundation maker, and a cradle that was in use in the family from the 1870s into the 1970s. Richard also donated a love seat which needs restoration.
In September, during the opening of our exhibits, we received several donations.
Cat Johnson Pearsall, daughter of Robley Johnson, donated her father's baby book, family newspaper clippings and her father's final written memories of Lakeport. Inside her father's baby book we found a lock of young Robley's hair and his first photo from Thanksgiving Day 1908 in Greenville, Mississippi.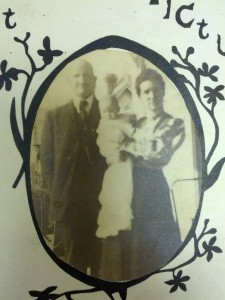 Victor & Martha Johnson with son Robley, Thanksgiving Day, 1908, Greenville, Miss.
The 1908 photo's location in Greenville has proved a bit of a mystery. There seems to be an iconic rose window in the background that might be a church. Victor and Martha were introduced at the First Christian Church in Greenville, a church his sisters Linnie Johnson and Annie Johnson Starling founded. But the structure in the background doesn't seem to resemble known images of the Christian Church (like this one at the Mississippi Department of Archives & History) or any other turn of the century church in Greenville.

Bill Gamble, a Greenville resident and a descendant of Lyne Starling, donated Lyne's 1871 Yale Yearbook. The Starlings, led by William Starling, purchased Sunnyside Plantation in 1868. Lyne's brother Charles also attended Yale that year and married Annie Johnson at Lakeport in 1878. You can read about their sister Lollie's memories of Lakeport in the post Laura (Lollie) P. Starling (1854-1946).
On a related note: Ben & Phyllis Starling, residents of Botha, Alberta and descendants of Charles Starling, donated William Starling's Civil War notebook and surveyor's hand level (ca. 1863).
Finally, two portraits were shared with Lakeport.  One is a portrait of Sam Epstein, who bought Lakeport in 1927 from Victor Johnson. It is on loan to Lakeport from Lynda Festinger White, grand daughter of Mr. Epstein.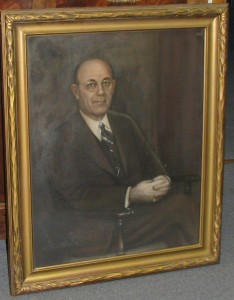 Sam Epstein, ca. 1940
Ed Warren, grand nephew of Frank H. Dantzler, Jr. donated the portrait of Mr. Dantzler's mother, Julia Drake Dantzler. The portrait hung at Lakeport while Mr. Dantlzer managed Lakeport from 1927-1950 (Dantzler partly owned Lakeport between 1927-1940).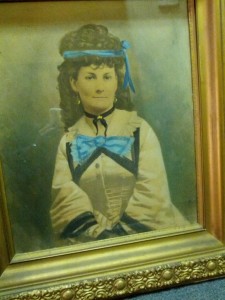 Julia Drake Dantzler, mother of Frank Dantzler, Jr., ca. 1880
Thank you to all the donors in 2012 and years past! Donations deepen our understanding of Lakeport's history and create a richer experience for visitors.