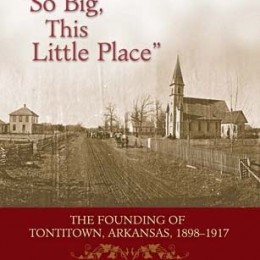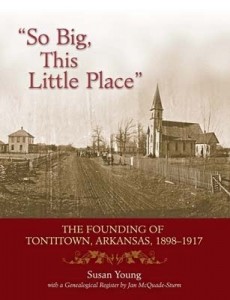 From Sunnyside to Tontitown:
Author Talk and Book Signing with Susan Young
Saturday, February 27, 2010 • 1:00 p.m.
Chicot County's Italian history comes down from
the hills and back to the Delta with author Susan
Young's discussion of her new book, So Big, This
Little Place: The Founding of Tontitown, Arkansas,
1898-1917, at Lakeport Plantation, Sat. Feb. 27.
• 1:00 p.m. Tour of Lakeport Plantation Home
• 2:00 p.m. Author Talk – Susan Young w/ book
signing to follow
In 1895, 100 Italian families came to Chicot
County's Sunnyside Plantation from Genoa, Italy
to make a new life. Three years later, 40 families
left the harsh conditions of the plantation and
founded Tontitown in the Ozark Mountains.
Young's book is richly illustrated and contains a
newly compiled genealogical register.
All are welcome to this free event.
The Lakeport Plantation is one of Arkansas's premier historic structures. The house, constructed ca. 1859, is the only remaining Arkansas plantation home on the Mississippi River. Lakeport's mission is to research and interpret the people and cultures that shaped plantation life in the Mississippi River Delta, focusing on the Antebellum, Civil War, and Reconstruction periods.
The plantation was donated to Arkansas State University in 2001 by the Sam Epstein Angel family. After more than five years of restoration, the plantation opened as a museum and educational center in September 2007. Arkansas State University's Arkansas Heritage SITES Program operates two other heritage sites: the Hemingway-Pfeiffer Museum and Educational Center in Piggott and the Southern Tenant Farmers Museum in Tyronza.
Lakeport Plantation • 601 Highway 142 • Lake Village • AR • 870-265-6031 • lakeport.astate.edu