Mount Holly burned early in the morning on June 17, 2015. Mount Holly was constructed ca. 1856 for Margaret (Johnson) Erwin Dudley after purchasing the land from her father in 1855. The grand Italianate home was most likely built based on plans by Calvert Vaux first published in Harper's in November 1855 and later in Vaux's Villas and Cottages (1857). In the 1880s, William Hezekiah Foote became Mount Holly's owner. His great-grandson, Shelby Foote, used Mount Holly as the setting for his first novel, Tournament, published in 1949. Foote told the Clarion-Ledger in 1973 "the house was erected by a transient architect in 1855, working from plans carried with him and with the assistance of one man who accompanied him and a construction crew of slaves from the Mount Holly plantation." Mount Holly was similar to two other Italianate Mississippi houses, Aldemar, built for Victor Flournoy ca. 1859 on Lake Washington; and Ammadelle, built 1859, in Oxford. Ammadelle still stands.
At Lakeport, despite the differences in architectural styles, we often tell guests about how Lycurgus's cousin's house influenced Lakeport's design–layout of the parlors and entryway, main staircase in a cross hall, the peculiar arch upstairs probably influenced by Mount Holly, attached kitchen, cast-iron stove set in brick, servants bells, brick walkway…….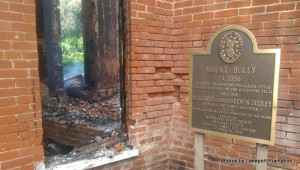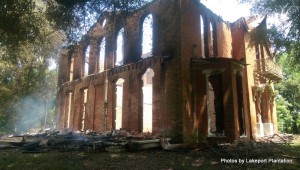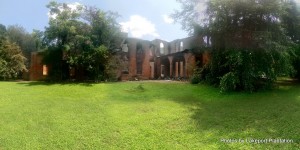 More Pictures from June 17, 2015 
Mississippi Preservation Blog: Sad News from Lake Washington
Mississippi Historic Resources Inventory: Mount Holly
Bagley, Clinton. "Mount Holly," National Register Nomination Form, August 1973.
Carl McIntire, "More on Mt. Holly," Clarion Ledger, February 18, 1973
Erwin House [Mount Holly], Historic American Building Survey, Library of Congress, 1936.
Updated June 17, 2016