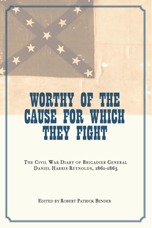 Saturday, March 17, 2012, 2:00 pm — 3:30 pm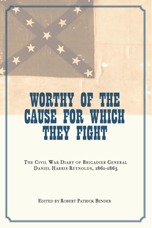 Dr. Robert Patrick Bender will be at the Lakeport Plantation to discuss the life and career Lake Village's Confederate Brigadier General Daniel Harris Reynolds.   Dr. Bender is the editor of  Worthy of The Cause for Which They Fight: The Civil War Diary of Brigadier General Daniel Harris Reynolds, 1861-1865 (University of Arkansas Press, 2011). A book signing will follow Dr. Bender's talk.
Reynolds, a lawyer at the onset of the Civil War,  raised "The Chicot Rangers," who fought in both the Trans-Mississippi West and in the East.  Reynolds' diary covers the entirety of the Civil War from 1861 to 1865 and consistently documents the harsh realities of battle, the shifting fortunes of war, the personal conflicts that sometimes divided the soldiers, and a committed Southerner coming to grips with the realities of defeat. He resided in Lake Village from 1858 until his death in 1902.
Books will available for purchase at $35.00 (cash or check only please).  Call or email to reserve a book
— 
870 265 6031 or lakeport.ar at gmail.com
All are welcome to this
free event
.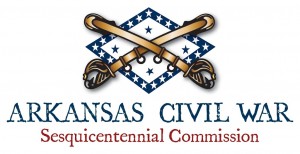 This event is an official event of the
Arkansas Sesquicentennial Commission